Petro Born in Switzerland
Switzerland. Petro Wittenmeier was born around 1800 in Switzerland.

Maria Born in 1802
Solothurn Canton, 1802-1825. Maria Allemann was born in Herbetswil, Solothurn Canton, Switzerland. This is based on her death certificate. Herbetswil, is 21 miles north northeast of Solothurn City, which is on the River Aare, 38 miles south of Basel (German border), and 38 miles north of Berne. It is 240 miles south of Frankfurt, Germany, and 325 miles east southeast of Paris, France.
Maria was born in 1802. Her death certificate says she was 81 when she died in 1883. Herbertswil church records show an Anna Maria Allemann born December 14, 1802, to Urs Josef and Anna Maria Allemann.
Petro Dies at Age 53
In 1853, Petro Wittenmeier died, leaving his wife Maria and two children Kathryn, age 19, and Emma, age 11. The year 1853 is based on Maria's immigration date as indicated in her death certificate.
Maria Widowed at Age 51
Maria was widowed at age 51 upon the death of her husband Petro in 1953.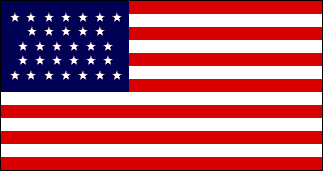 Chicago, Near West Side, 1853-1883. After Petro died, Maria decided to sell the hotel in Solothurn, move the family to America, and start up a hotel there. The immigration date of 1853 is based on Maria's death certificate. The date is 1854 based on Emma's 1900 census record, and 1859 based on Kathryn's death certificate.
In 1853, there were 31 states in the Union, the latest being California in 1851. Franklin Pierce was President of the United States. The population of the city was 60,662. The city limits extended from Fullerton on the north to Egan Avenue (now 39th Street) on the south and from the Lake on the east to Western Avenue and Crawford Avenue (now Pulaski) on the west.
It is not clear when Maria opened a hotel in Chicago and what its name was initially. The 1883 and 1884 Chicago directories show George C. Starke, Mary's future son-in-law, as proprietor of the Fort Wayne House. The 1872 to 1882 directories and the 1870 and 1880 censuses show George as a saloonkeeper, but do not mention the Fort Wayne House by name. Directories for 1862 to 1867 list the Fort Wayne House, but the proprietor is John W. Groetzinger. We do not know whether he was the owner or hired by Mary to serve as proprietor.
The address of the Fort Wayne House in the 1862 to 1867 directories is on the Near West Side at 27 S. Canal Street (112 N. Canal Street after 1909). This was between Randolph and Washington. The Fort Wayne depot was on Canal a block south, at Madison Street. The 1870 census simply lists the hotel as being located on the Near West Side in the 8th Ward. The 8th Ward was west of the Chicago River between 12th and 16th Streets. The 1872 to 1878 directories show the hotel at 89 Stewart Avenue. Based on the 1886 Robinson Atlas of Chicago, this was at the southwest corner of 14th Street and Stewart Avenue, across the street from the Fort Wayne railroad tracks.

Pittsburgh, Fort Wayne & Chicago Railroad.

If Kathryn and her mother opened a hotel before 1858, it would not have been called the Fort Wayne House. It was named after the Fort Wayne railroad, which did not operate in Chicago until Christmas Day of 1858. The Pittsburgh, Fort Wayne and Chicago Railroad was a major connection to the East Coast, eventually becoming part of the Pennsylvania Railroad System, then the Penn Central railroad, and today Conrail. The PFtW&C section of the railroad was informally referred to as the "Fort Wayne."

Maria and her family were members of St. Francis of Assisi Church, a German parish run by the Franciscan Order. A small frame church opened in 1853 on the Near West Side at Clinton and Mather Streets (between Harrison and Polk Streets). In 1867, the church being too small, a larger brick church was built farther south at the southeast corner of 12th Street and Newberry Avenue, what is now 813 W. Roosevelt Road. The new church was five blocks from the Fort Wayne House.

In 1868, Emma Meyers, age 26, married John Joseph Franzen, age 31. John, a lumber inspector for Hatch & Burpee, had emigrated from Prussia in 1854. They probably were married at St. Francis of Assisi Church. They initially lived at the Fort Wayne House and eventually lived at 98 W. 14th Street. They had at least one child, Margaret.

In 1870, Kathryn Meyers, age 36, and George Casper Starke, age 35, were married in Chicago. The date is based on the age of their oldest child. They probably were married at St. Francis of Assisi Church.

After their wedding, George and Kathryn lived at the Fort Wayne House. George became active in running the Fort Wayne House. The 1870 census shows him as saloonkeeper and living with Kathryn, her mother. Also living with them are Kathryn's sister Emma and her husband John Franzen. John is shown as a lumber inspector.

George and Kathryn had six children: William J., John Peter, George A., Emma Magdalen, Eliza, and Mary.

The Great Chicago Fire occurred on October 8-10, 1871. It started on DeKoven Street several blocks north of the Fort Wayne House and spread north and east from there, leaving the Fort Wayne House and St. Francis of Assisi Church unaffected.

Sometime in 1878 or 1879, the Fort Wayne House moved a block west and a short block south to 609 S. Canal Street (1420 S. Canal Street after 1909). Based on the 1886 Robinson Atlas of Chicago, this address was on the southwest corner of Barber Street and Canal Street.